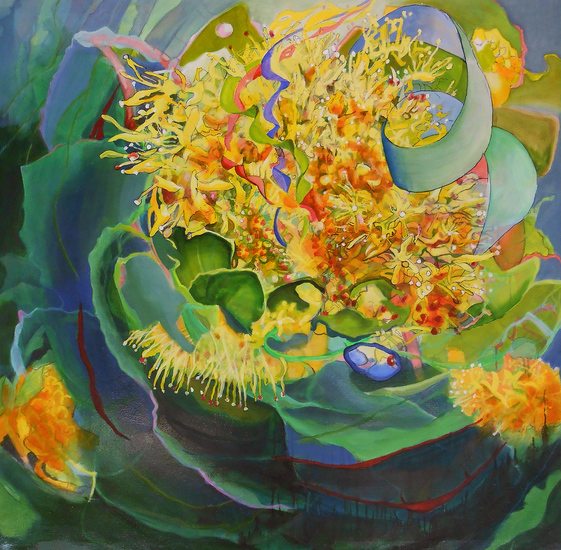 100 x 100 cm, © 2018, sold
Two-dimensional | Painting | Oils | on canvas
The painting is inspired by the small Arctic root plant which has a bright yellow to reddish bloom surrounded by thick cactus-like leaves. It often occurs on rocky oucrops and sometimes unexpectedly through the moss which covers recent lavas. The painting emphasises the circular nature of the plant but in one place the leaves transform to a large spiral form which represents molecular protin and which I imply contains the bloom just as do the leaves. Interviews and discussion about my floral inspired paintings have appeared in the following publications: International Artist 101 Feb./March 2015, American Art Collector 113, March 2015, International Artist 117 Oct./Nov. 2017, Pratique des Artes, Special huile, Hors-Erie No. 46 2 Mai 2018.