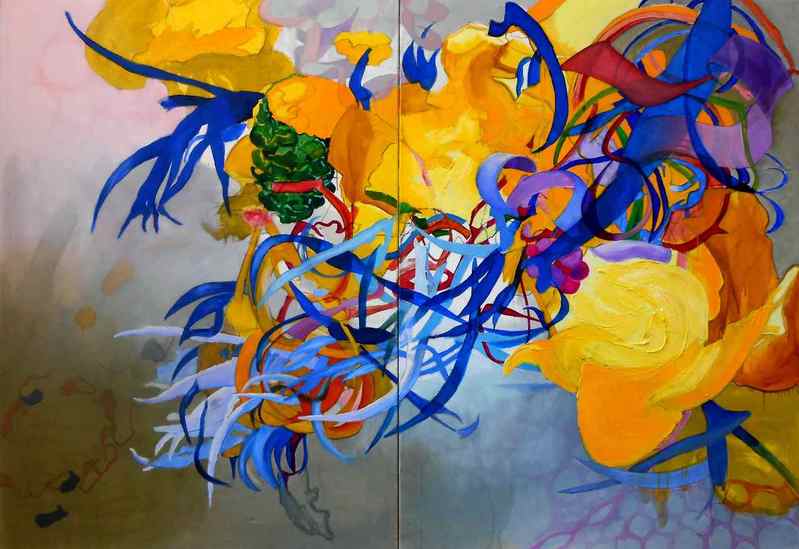 140 x 200 cm, © 2017, not for sale
Two-dimensional | Painting | Oils | on canvas
The inspiration is the startlingly blue cornflower, which peeped out from behind a mass of yellow flowers. The form of the petals is very strong and fascinating. As in most of my flower-inspired work I have included many molecular features and ignore scale. Diptych painting.