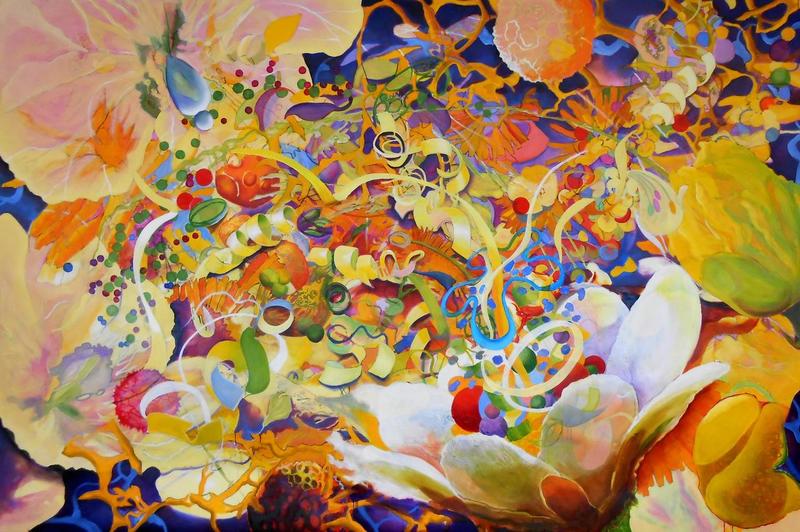 200 x 300 cm, © 2017, price on request
Two-dimensional | Painting | Oils | on canvas
The painting expresses the glad feeling of the long-awaited Spring in an Icelandic garden or summer meadow. The dominant colours are yellows and everything is humming and bursting with life. Apart from the fairly obvious blooms and petals the picture also contains elements such as DNA, protein and collagen chains, tissue and pollen grains. Although essentially built up in layers, these intertwine in the final work and scale is ignored. The explosive central focus of the painting is the whitish bloom at the lower right and is a mountain Aven, the Icelandic national flower . I started this painting with a magenta underpainting and have allowed parts of it to show through in the final work.