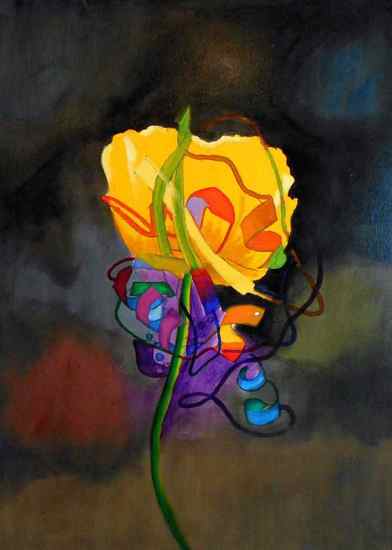 80 x 60 cm, © 2017, price on request
Two-dimensional | Painting | Oils | on canvas
One of a series of paintings (Anatomy) which concentrate on the internal composition of flowers, right down to the molecular level. I also often concentrate on a particular feature or aspect such as the colour and even exaggerate it. In some pictures we see the protein spirals twisting throughout the visible features such as petals.