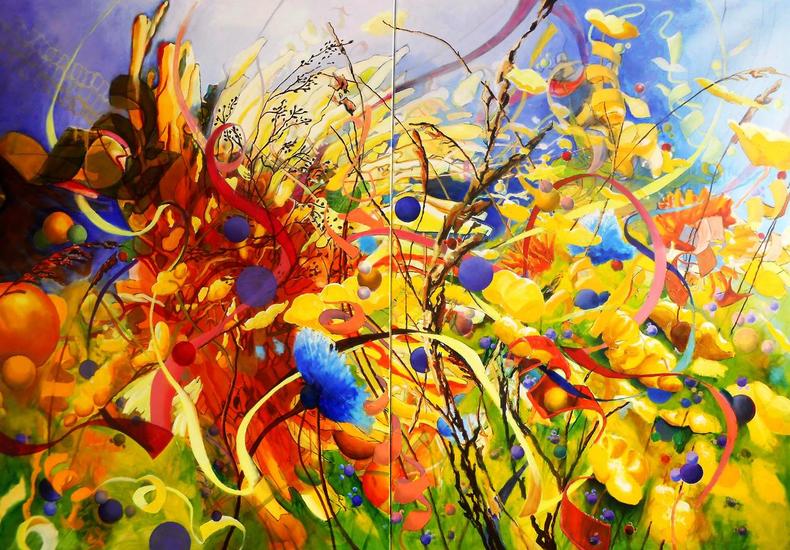 150 x 200 cm, © 2016, sold
Two-dimensional | Painting | Oils | on canvas
In the Icelandic spring yellow flowers predominate: buttercups, dandelions, marsh marigold, poppies and many more. My flower paintings are semi-abstract in that they include real plants but also what we can not see at microscopic level such as plant tissue and even representations in a theoretical sense such as protein models. I also largely ignore things like scale, perspective, foreground and background. As a result I feel that my paintings give us an extended vision and a feeling of chaos which is closer to nature than more realistic work can be. In the meadow attempts to create the feeling of walking, sitting or lying in an Icelandic spring meadow.
Note: the painting is a diptych.