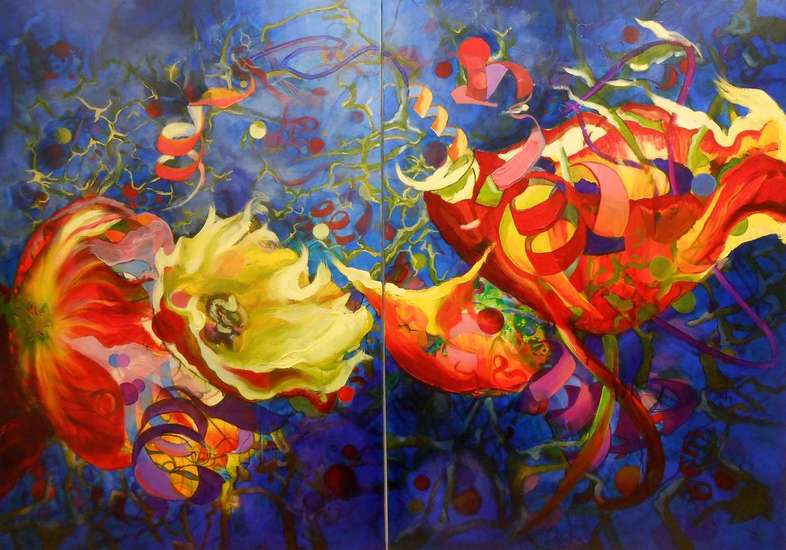 140 x 200 cm, © 2015, price on request
Two-dimensional | Painting | Oils | on canvas
NOTE: This is a diptych work. At the height of the Icelandic summer the poppies sway and shake in the strong breeze. The warm air is full of flying seeds and other fragments. My flowers are half imaginary, half real and although they incorporate real petals and stems, they also contain models for the microscopic or theoretical proteins, pollen and molecules and the scale is ignored. Thus I hope the viewer´s involvement and experience is widened. This painting is at present hanging in the Icelandic Embassy in Helsinki, Finland.
Back to Life of flowers menu.