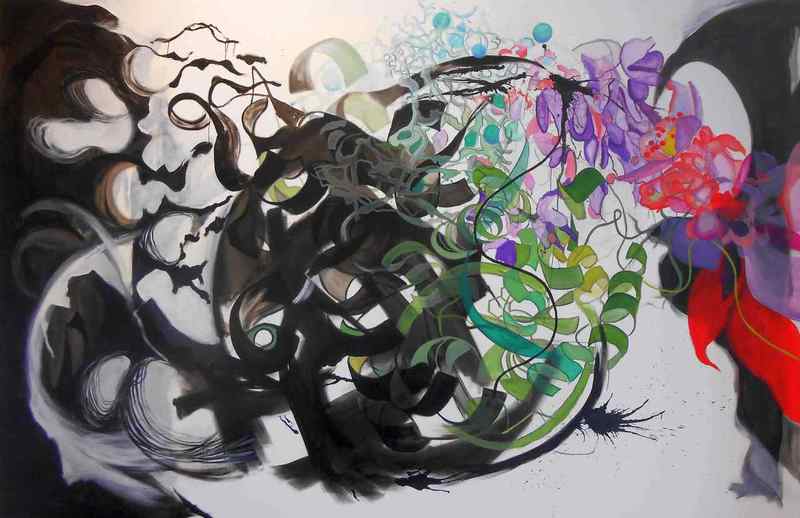 200 x 300 cm, © 2017, price on request
Two-dimensional | Painting | Oils | on canvas
The Icelandic environment of raw lavas and a cold climate has been a harsh one from the beginning, yet life has succeeded. In this painting we move from black and massive lava at the left, through the life spirals of DNA and protein, microscopic representations of primitive lichens and finally hardy mountain plants like ling to the bright red eyrarós (Chamerion latifolium) which takes us out of the frame towards an unknown future. The painting thus represents also the fight to survive in this environment which every Icelander understands so well. The painting incorporates the ideas and techniques used in my other floral work, but in an almost minimalist way.