Anatomy of an orange lily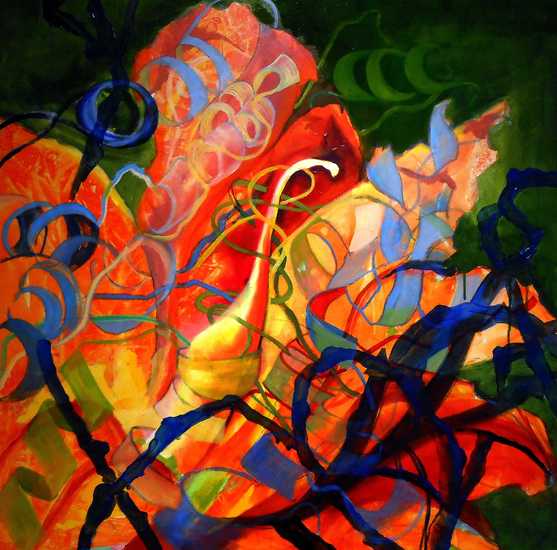 80 x 80 cm, © 2014, price on request
Two-dimensional | Painting | Oils | on canvas
This painting is one of a series called"Life of flowers" which includes pictures incorporating several different scales and different layers,from elements on the molecular scale up to realistic parts of flowers. These elements are intertwined, sometimes simply, sometimes in intricate and obfuscated ways, thus widening the viewer's experiences.
Back to "Life of flowers" menu.