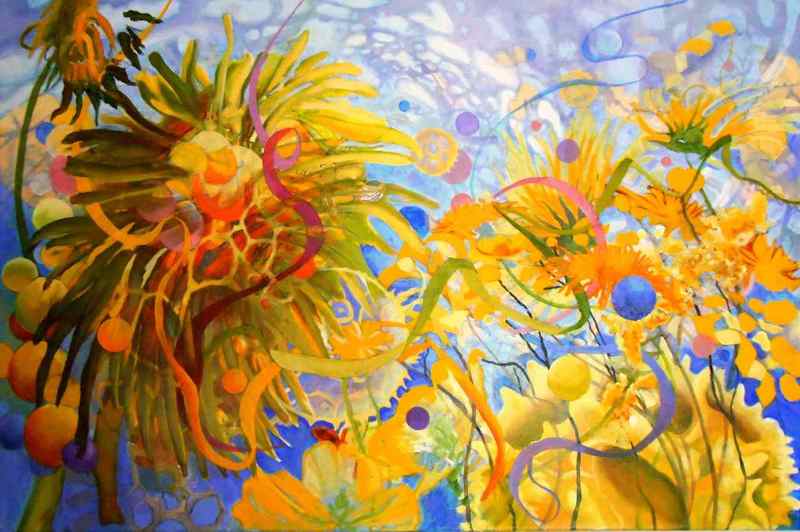 80 x 120 cm, © 2018, sold
Two-dimensional | Painting | Oils | on canvas
The basic idea is that this is how you see the view if you are a flower. However, the painting is really abstract and contains many elements which are only visible at microscopic level. Features like protein spirals mingle with real petals to produce an abstract whole which mirrors the bursting of life in an Icelandic spring meadow. The yellows predominate in the breezey air.