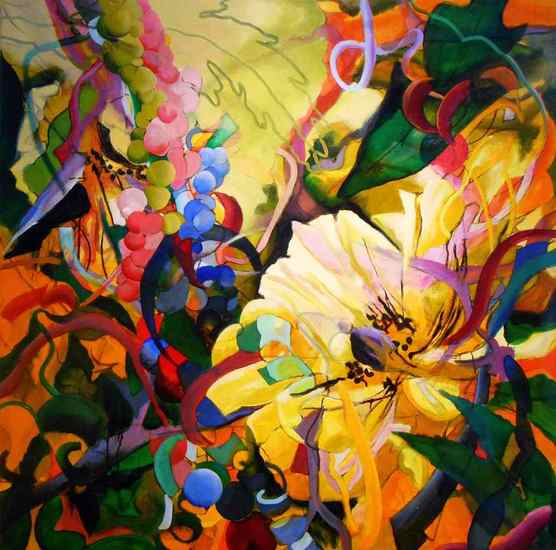 100 x 100 cm, © 2018, sold
Two-dimensional | Painting | Oils | on canvas
Wild flowers in Iceland, or indeed anywhere, are seldom seen on their own. They are often surrounded or partly hidden by undergrowth, mosses and lichens. This often enhances their beauty when we come upon them unexpectedly. Petal - like features in yellow in this painting contrast with reds, blues and greens of molecular - like features in the surroundings.