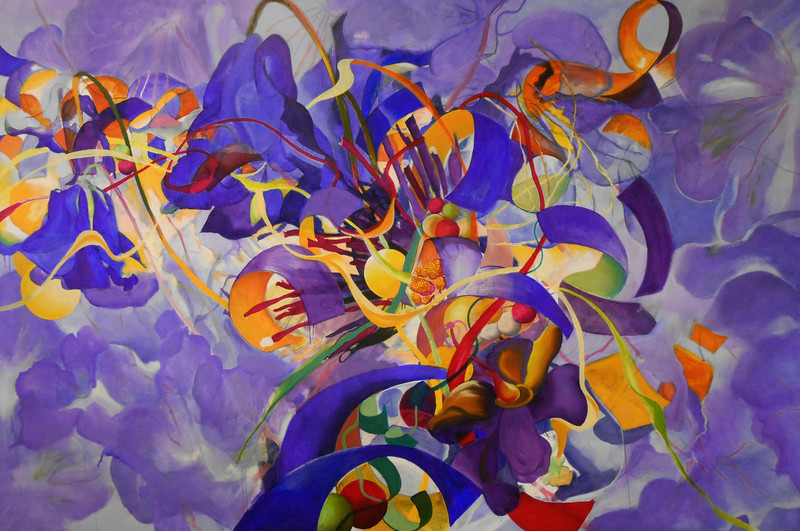 200 x 300 cm, © 2017, price on request
Two-dimensional | Painting | Oils | on canvas
Wild flowers in Iceland tend to be of a predominant colour at different times of the summer and blues are typical of the later varieties. This painting is essentially built up in layers, but these intertwine in the final work and scale of the various elements is ignored. The painting consists of blooms and petals of several blue flowers which coalesce to form an abstract whole. This is transversed from bottom to top left by a path of molecules, protein spirals, molecules and stamens.