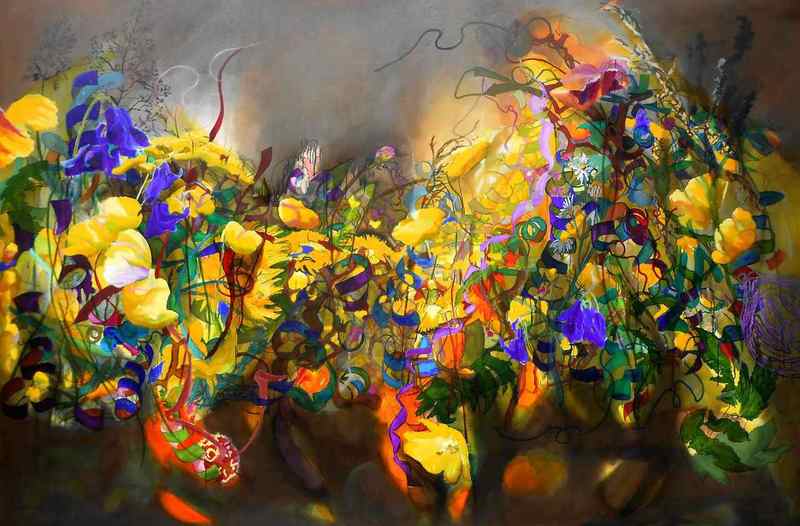 200 x 300 cm, © 2017, price on request
Two-dimensional | Painting | Oils | on canvas
The painting is inspired by a neglected flower bed in the artist´s home. After a summer away on holiday he returned to a wild but beautiful scene with the evening light shing through the wild flower blooms and leaves. Nature had done what hours of gardening can not always achieve and it was as if she was showing us this. The painting is half abstract and shows both realistic features like petals along with microscopic features like protein spirals and molecules. Scale is ignored to produce an abstract whole with no true foreground or background.