Water avens entanglement II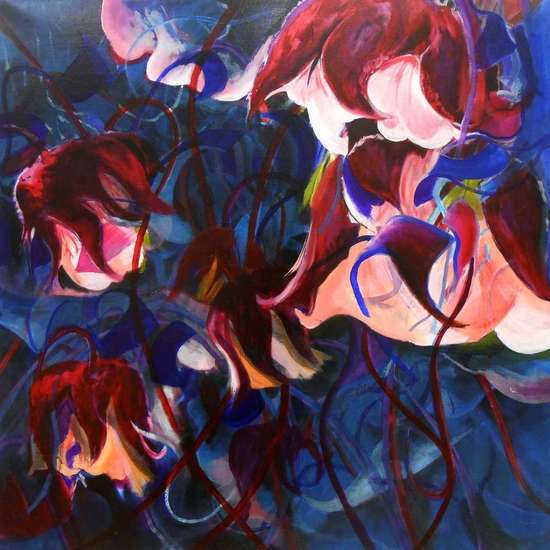 80 x 80 cm, © 2015, price on request
Two-dimensional | Painting | Oils | on canvas
One of a series of mainly abstract paintings inspired by flowers. However my inspiration comes partly from my knowledge and experience as a scientist and the paintings include not only features seen from the surface such as stems and petals, but also elements visible only from a microscope or molecular model such as plant tissue and protein. Including these elements greatly extends our field of vision and senses and how we experience the beauty of the subject matter. I also like to obfuscate, jumbling and muddling items, and upsetting the expected order of things. There is no real foreground or background. To me, this seems to be more typical of the natural world and also leaves something to the viewer's imagination.