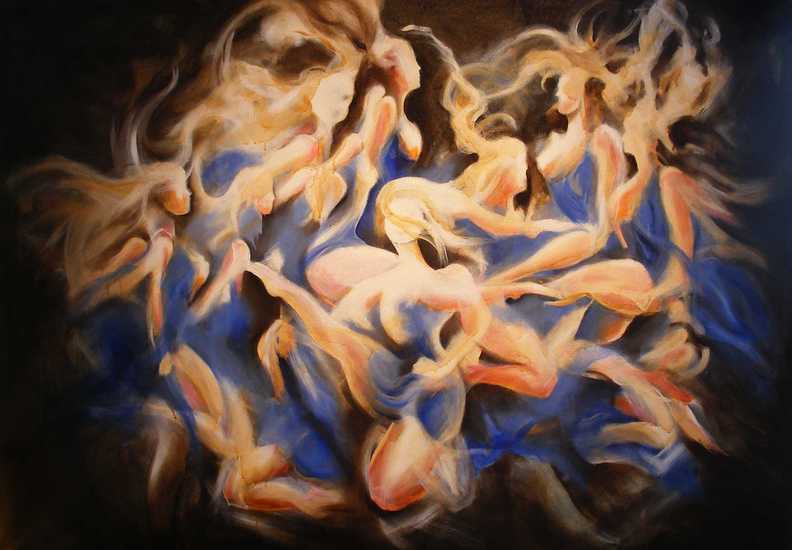 100 x 140 cm, © 2013, price on request
Two-dimensional | Painting | Oils | on canvas
With this painting I hope to convey a strong sense of movement, even with a hint of pandemonium. The umbra and blues contrast strongly. The style is semi-abstract with the figures transforming, coalescing and overlapping to produce a sense of flow and movement.