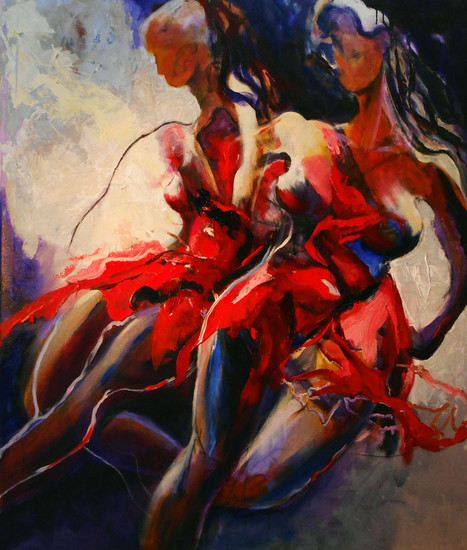 140 x 100 cm, © 2015, sold
Two-dimensional | Painting | Oils | on canvas
Red dress is intended first and foremost to give a feeling of movement and life. The left hand figure is fairly calm while the right hand figure is slightly out of control. The red of the dresses increases the sense of activity.