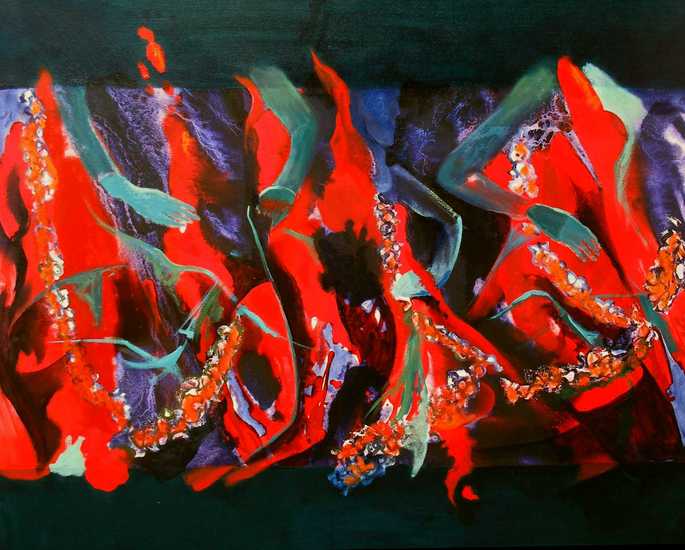 100 x 120 cm, © 2012, price on request
Two-dimensional | Painting | Oils | on canvas
An abstract work intended to impart a feeling of movement, flying skirts, noise and gaiety. The work overlaps a painted "frame" of blue-viridian at top and bottom. Ghostly part-figures are barely suggested in grey-greens.