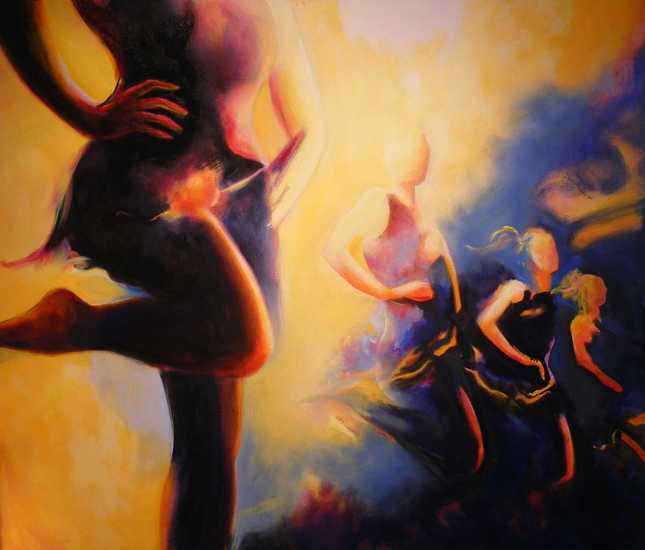 120 x 100 cm, © 2013, price on request
Two-dimensional | Painting | Oils | on canvas
The feis is an important competition event for Irish dancing and other cultural events in Ireland. This applies to local and all Ireland events. The excitement and stress is often very strong and the standards high. This painting tries to convey that feeling.