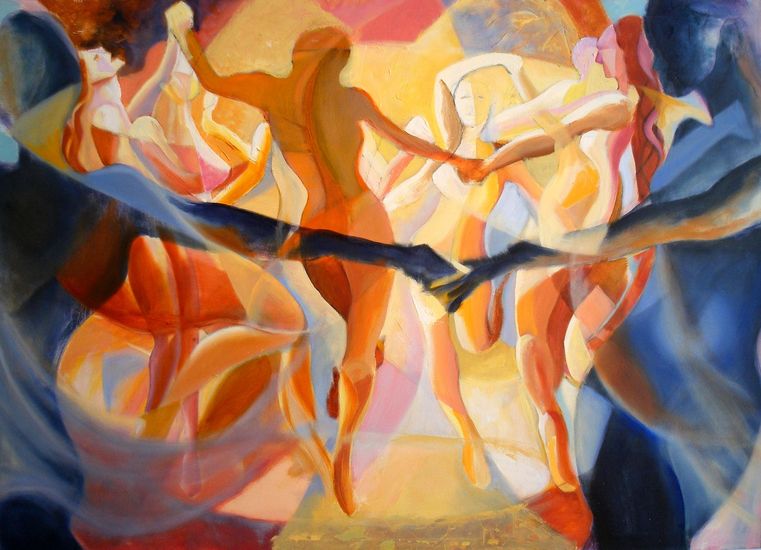 100 x 140 cm, © 2013, price on request
Two-dimensional | Painting | Oils | on canvas
Although not intentionally so, I have been doubtless influenced by paintings from the so-called cubist, futurist and Art-deco movements to which I seem to be naturally drawn when looking through published art books. This painting reflects that influence. The painting itself is simple in concept, representing a circle of figures dancing within another circle. The play of light on the moving figures produces facets of varying colour values while the foremost figures are mainly in silhouette.