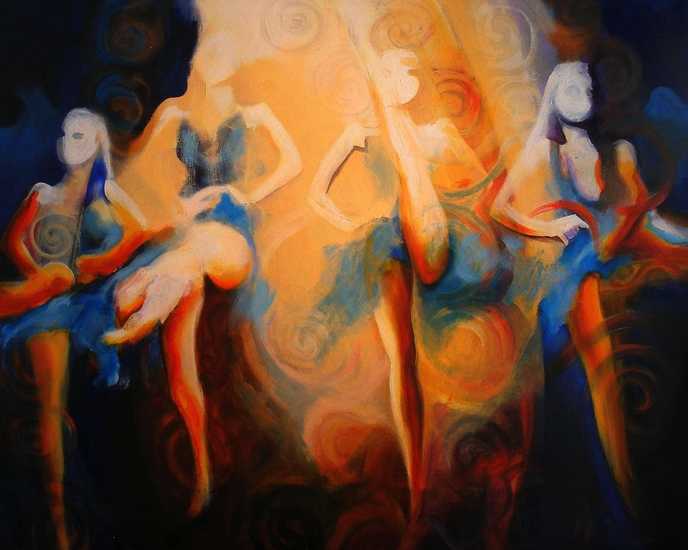 120 x 100 cm, © 2012, sold
Two-dimensional | Painting | Oils | on canvas
Some forms of Irish dance can be imagined as extensions of folklore. According to folklore the sidheog (faeries) are sometimes good and fond of dancing, fun and gaiety, but generally not to be trusted too far. These beliefs still simmer under the surface in many people even today.