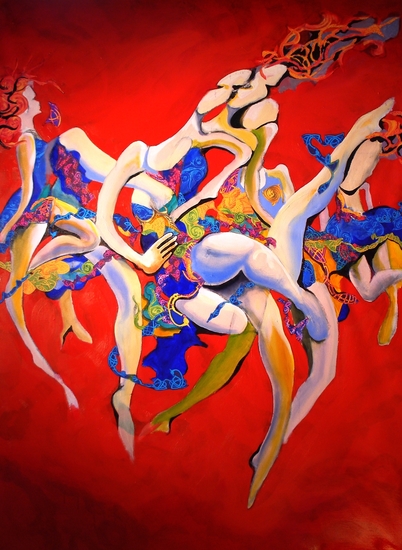 140 x 100 cm, © 2014, price on request
Two-dimensional | Painting | Oils | on canvas
The valkyries were female figures in Norse mythology who decided the fate of soldiers in battle. This painting depicts figures of great energy, not least suggested by the vivid background colour, but my valkyries are dancing, mainly Irish dance and although vigorous, are peaceful and presumably harmless. The painting uses both oil colours and collage, the latter building on the intricate patterns of Irish dance competition dresses.