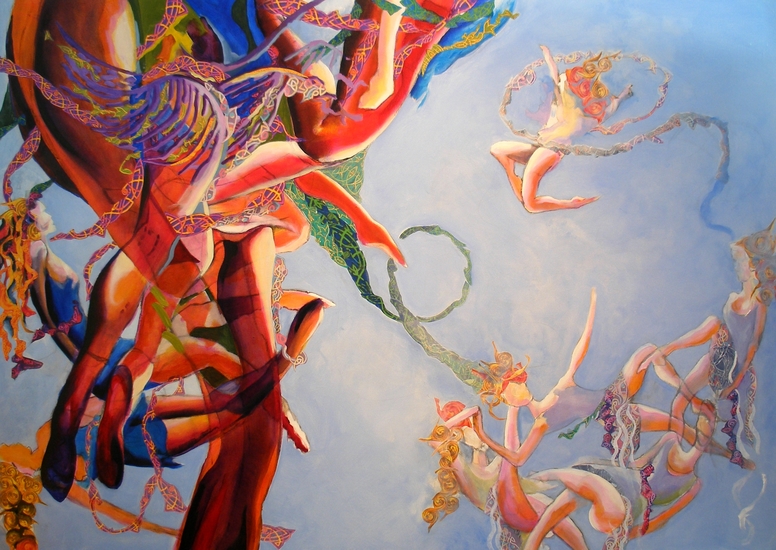 100 x 140 cm, © 2014, price on request
Two-dimensional | Painting | Oils | on canvas
The composition in this painting was inspired by watching the movie "Gravity" (2013, dir. Alfonso Cuarón) which depicts astronauts in startling close up shots with the backround of space and the Earth producing great depth, This I have transposed to the subject of irish dancing where dancers replace astronauts and loops and bands of traditional patterns replace their umbilical life-support cables. I have retained the contrast of tones and shadows present in space but chosen a colour palette reminiscent of Italian Baroque ceiling paintings. The painting incorporates some collage.