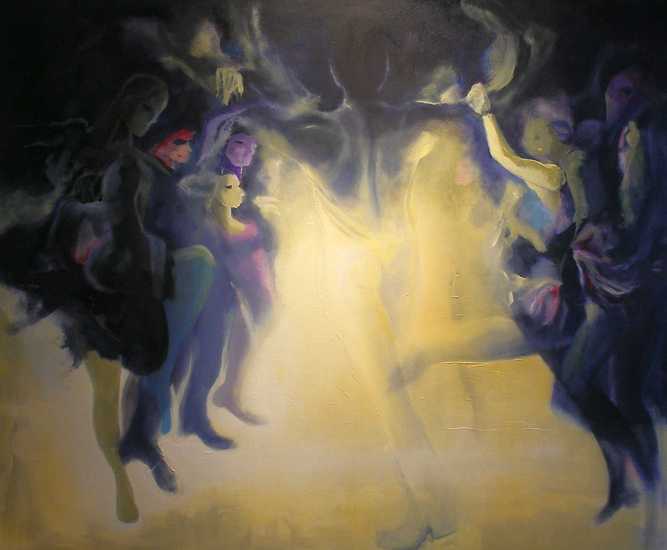 100 x 120 cm, © 2012, price on request
Two-dimensional | Painting | Oils | on canvas
The painting is meant to be ambiguous. The dancers surround a spirit or conversely a central dancer is surrounded by spirits. From a painting point of view the work is about light and values, with some figures in silhouette and others in high key.