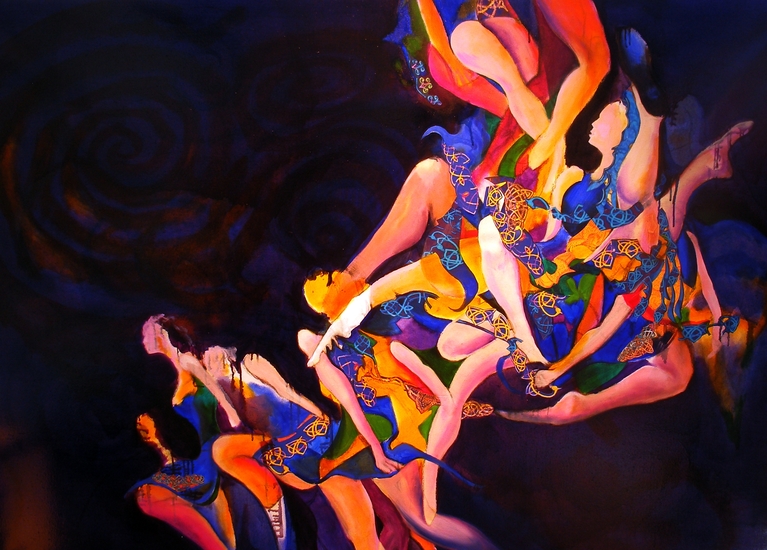 100 x 140 cm, © 2014, price on request
Two-dimensional | Painting | Oils | on canvas
A tangled chain of dancers tumbles through space. The colours are reminiscent of those often employed in the Irish dance costumes and the patterns are applied using collage. The title of the painting is an allusion to the entaglement depicted but also to the intricate patterns used in the decoration of the dresses.