Hibernian dance (winter dance)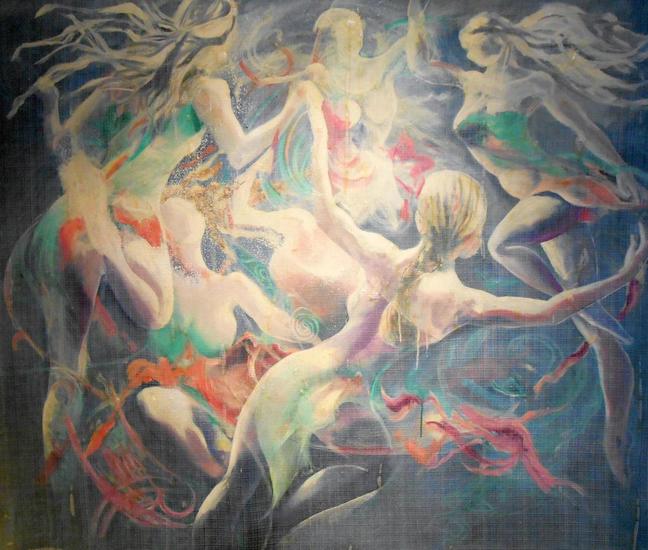 100 x 120 cm, © 2017, price on request
Two-dimensional | Painting | Oils | on canvas
The picture title is an indirect reference to the fact that the Romans called Ireland Hibernia or winter land. They seem to have had little interest in putting down roots there, perhaps too cold, wet and dim. Hence "Winter dance" The picture depicts a group of dancers in a pool of light, the origin of which is uncertain. Although painted in oils, I have covered the final painting in a gauze material which further diffuses the light and helps to gives the work the diaphanous atmosphere I was seeking.