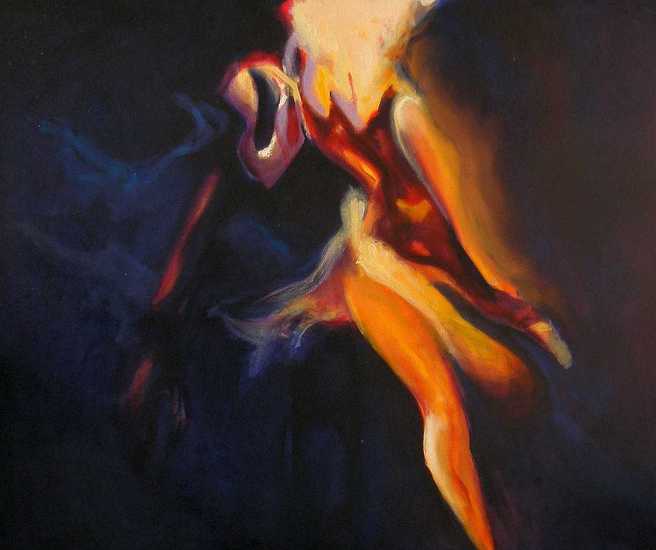 100 x 120 cm, © 2012, sold
Two-dimensional | Painting | Oils | on canvas
Dancing flashes of light and colour caught in the whirling movement. The title is from a local song about the legendary Finvola, "gem of the Roe". The Roe is a river in County Derry, N. Ireland and I was born and brought up in that valley and no doubt molded by it to a large extent.