Irish dance II - the west wind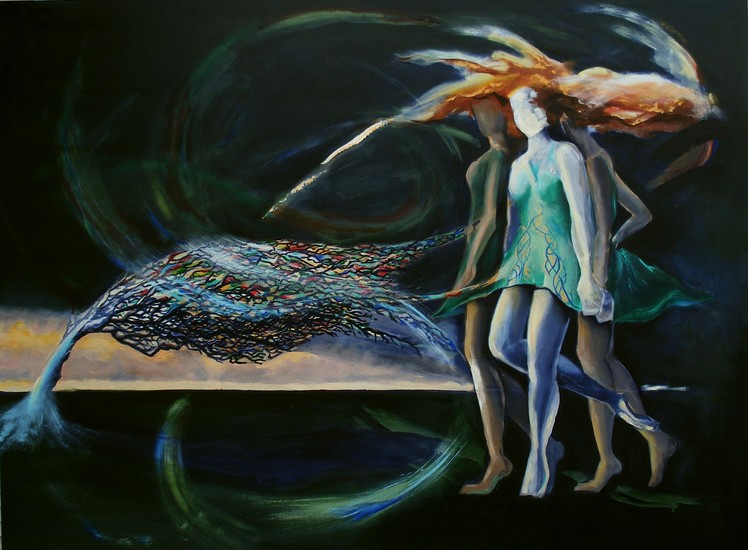 91 x 122 cm, © 2010, sold
Two-dimensional | Painting | Oils | on canvas
This picture emphasises the windswept landscape of Ireland where the trees on the north and west coast are usually bent over and stunted. The weather is often stormy and dim. The dance perhaps reflects this.