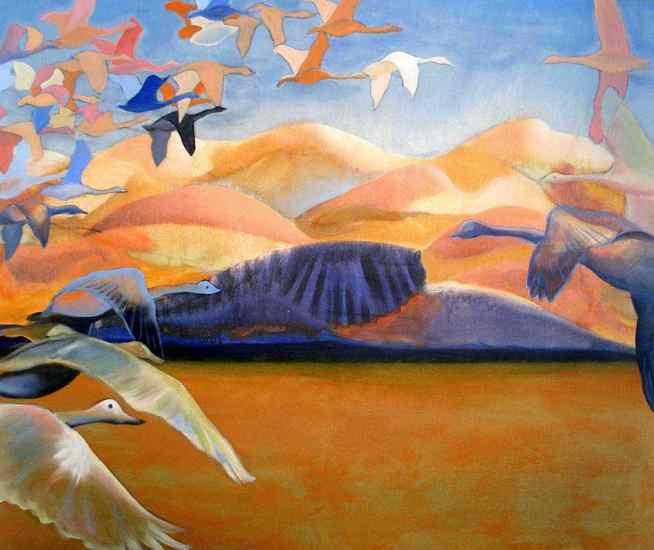 100 x 120 cm, © 2016, price on request
Two-dimensional | Painting | Oils | on canvas
In this work I try to give a sense of depth. The birds are returning to their breeding grounds in the central areas of Iceland - thus heading determinedly towards the mountains. But they are not entirely realistic, but have taken on the colours of the land, water and sky they travel through.