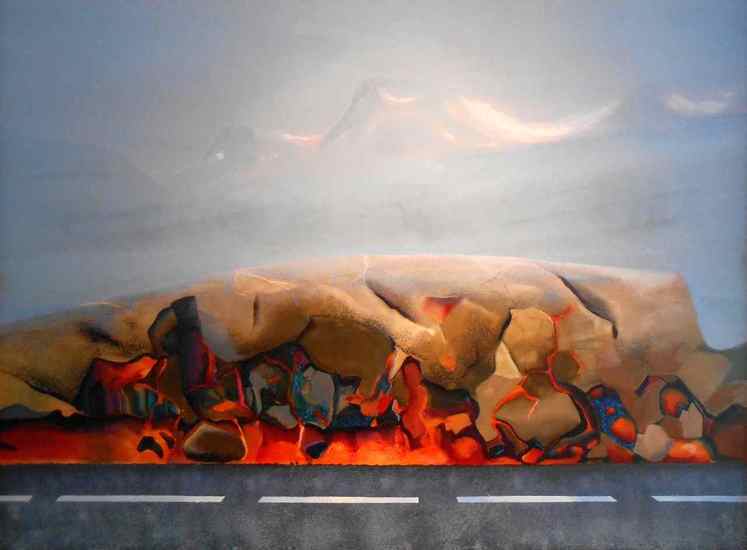 122 x 92 cm, © 2016, price on request
Two-dimensional | Painting | Oils | on panel
These glacially eroded landforms are common in the eastern fiords of Iceland and even as a geologist I always find them rather mysterious with brightly coloured rocks underneath. This effect can be greatly magnified in the frequent fogs of this area. In this painting I have allowed my imagination to run a little wild and given the landform a rather surreal appearance.