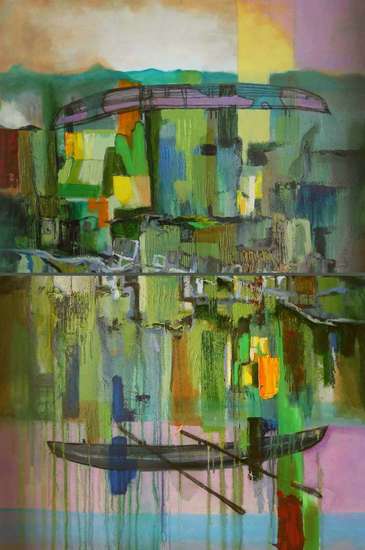 122 x 80 cm, © 2012, price on request
Two-dimensional | Painting | Oils | on canvas
An abstract diptych painting inspired by the island of Achill in the far west of Ireland. In the ever changing weather of this Atlantic coast the light and colours interact with the ancient field and cultivation patterns to produce a particular atmosphere. Anyone who goes there is also strongly affected by the "deserted village" of Slievemore which is thought to have been abandoned during the great famine in Ireland (1845-1849). I hope I have managed to convey at least some of this atmosphere in what is hopefully a very Irish painting.