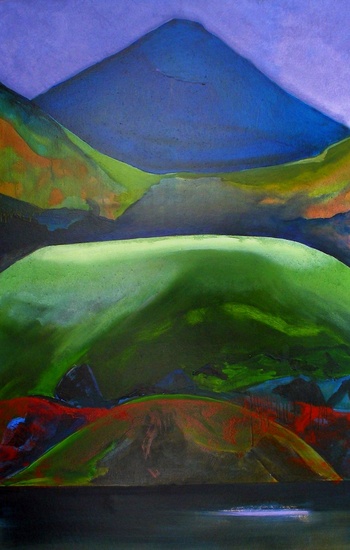 122 x 92 cm, © 2011, price on request
Two-dimensional | Painting | Oils | on panel
This painting is one of a series where I try to emphasise or exaggerate certain features in the landscape to create a slightly strange atmosphere. This one is of a rather typical Icelandic landscape. Three mountains dominate the scene but I have taken the liberty of moving them both in perspective and laterally so that they somewhat overwhelm the viewers vision.