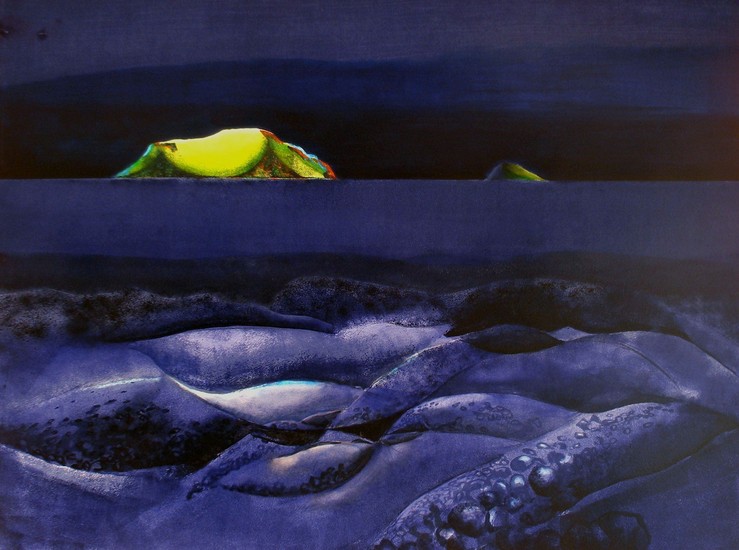 92 x 122 cm, © 2016, price on request
Two-dimensional | Painting | Oils | on panel
The painting is based on images of two isolated landmark mountains which rise up from the huge glacial sands in southern Iceland. The sun in Iceland often picks out such features while the surrounding sands and sky are almost black because of a nearby volcanic eruption. This creates a surrealistic effect which I have tried to produce here.