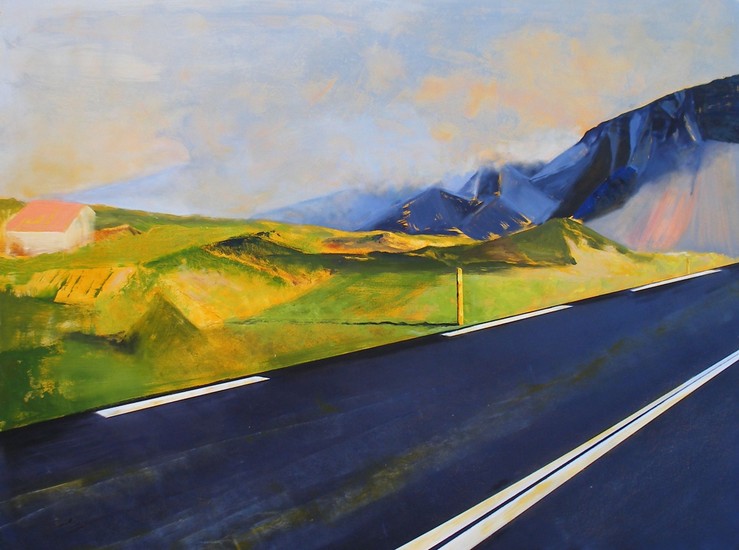 91 x 122 cm, © 2016, sold
Two-dimensional | Painting | Oils | on panel
Route 1 is the main road running around Iceland. When driving for long distances one gets fleeting glimpses of certain colours, landforms and bends in the road often repetitively. And always the long,usually clear, stretch of road surface extending onwards. The palette used reflects the light nights of the Icelandic summer.