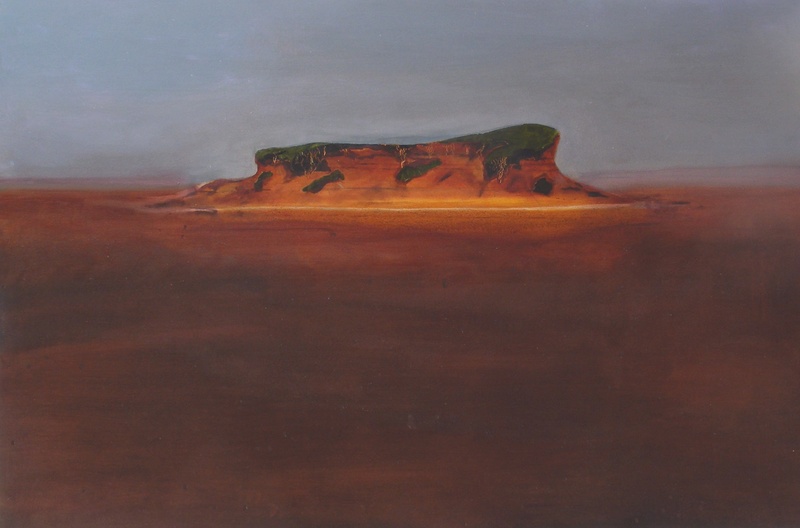 91 x 122 cm, © 2011, price on request
Two-dimensional | Painting | Oils | on panel
Soil erosion by the wind has been a problem in Iceland ever since the Settlement in 874 with its associated felling of trees. Volcanic eruptions have also contributed to the problem. For the artist however there is ample opertunity in the rather surrealistic landscapes which soil erosion produces. In this picture I have tried to portray the feeling of desolation created by this sole remaining island of soil and vegetation in an otherwise desert landscape. The Icelandic word rofabarð does not really exist in English and refers to this particular landform. Erosion outlier might approximate. The H3 refers to the volcanic ash layer from Hekla which appears as a white line low in the formation. It was erupted 2800 years ago.