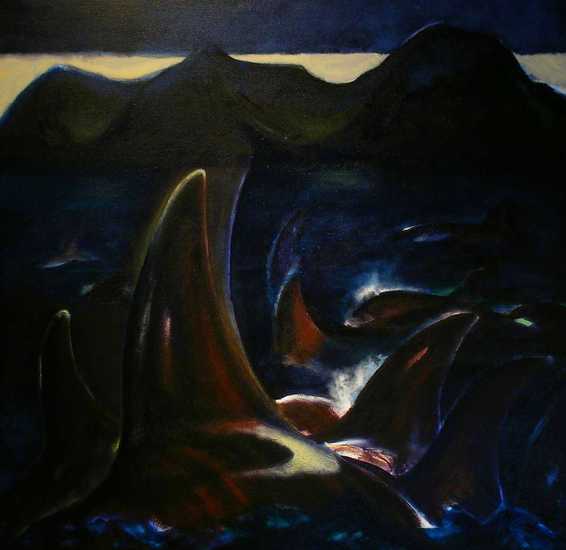 100 x 100 cm, © 2012, sold
Two-dimensional | Painting | Oils | on canvas
Sailing off the coast of Iceland, one sometimes encounters a group of killer whales (orca), usually unexpectedly. The atmosphere is often rather surreal and ghost-like, especially in dim light. I have used cold colours for the landscape but painted the whales in warmer colours to emphasize their life. The painting is very dark and slightly sombre, recalling some of the earlier Scandinavian artists.