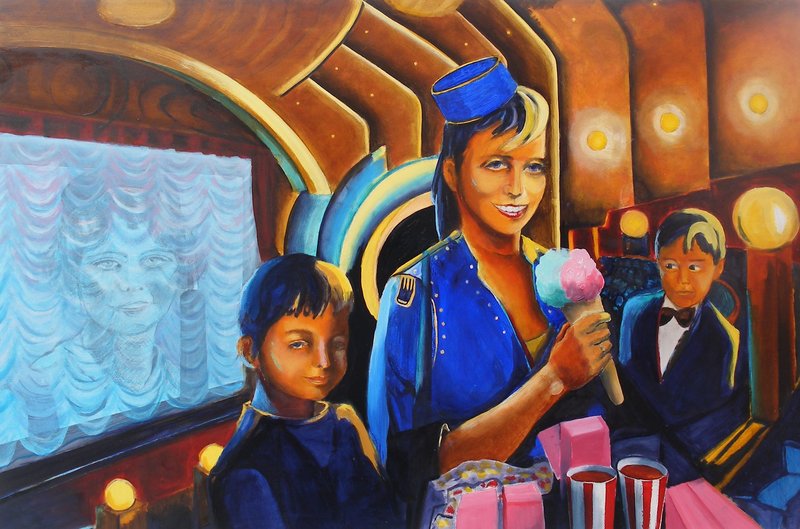 91 x 122 cm, © 2011, price on request
Two-dimensional | Painting | Oils | on panel
The picture is of a purely fictional Art Deco cinema from the 50´s or early 60´s. The figures are however based on members of the artist´s family. The picture attempts to recreate the rather artificial and tinselly feeling of luxury and comfort for which these cinemas may be remembered.