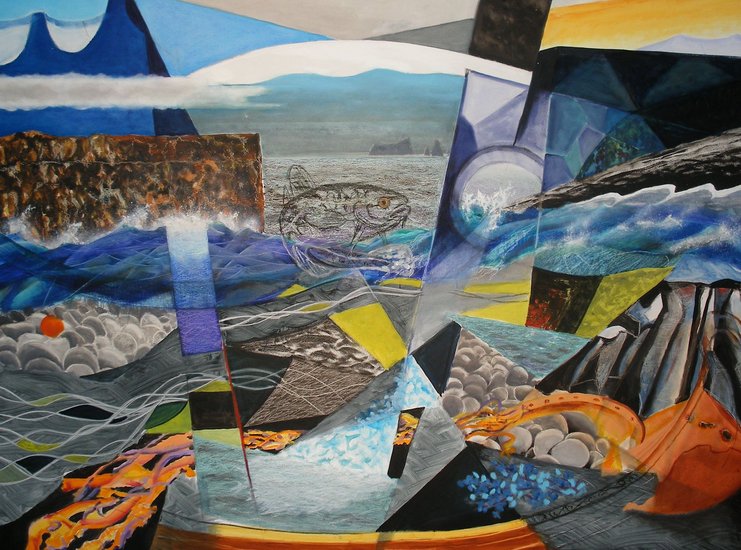 91 x 123 cm, © 2008, not for sale
Two-dimensional | Painting | Oils | on panel
Iceland´s shore. I have lived and worked in Iceland for the past 40 years with my Icelandic wife and family. I know the shore well through work as a geologist and also through sailing on many ships to and from the country. It is a wild and often dangerous shore, but also very beautiful. Iceland´s fishing industry is still one of the country´s mainstays and pervades everyday life.