Shores II Denmark´s shore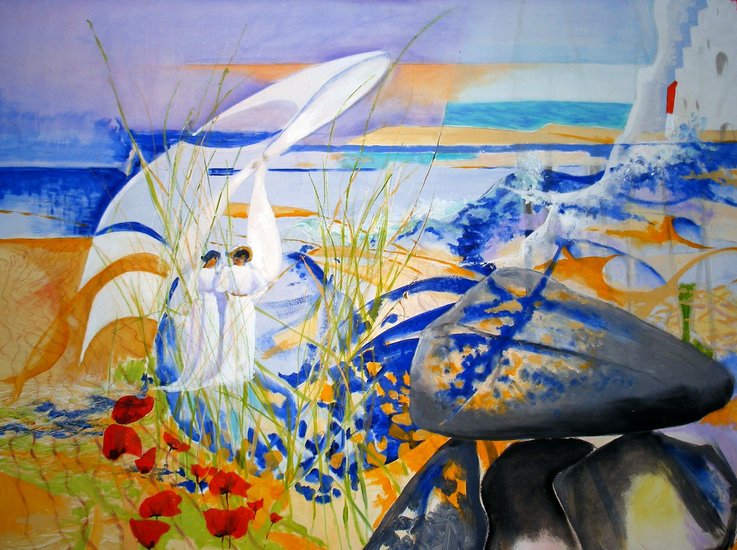 91 x 123 cm, © 2008, not for sale
Two-dimensional | Painting | Oils | on panel
Denmark´s shore. My experiences from Denmark are largely through family holidays in the summer sun and through windsurfing. I have always seen it as a gentle, friendly and welcoming shore. The two female figures will be easily recognisable to people familiar with the so-called Skagen painters of the late 19 th. and early 20 th. Centuries.