Shores III Ireland´s shore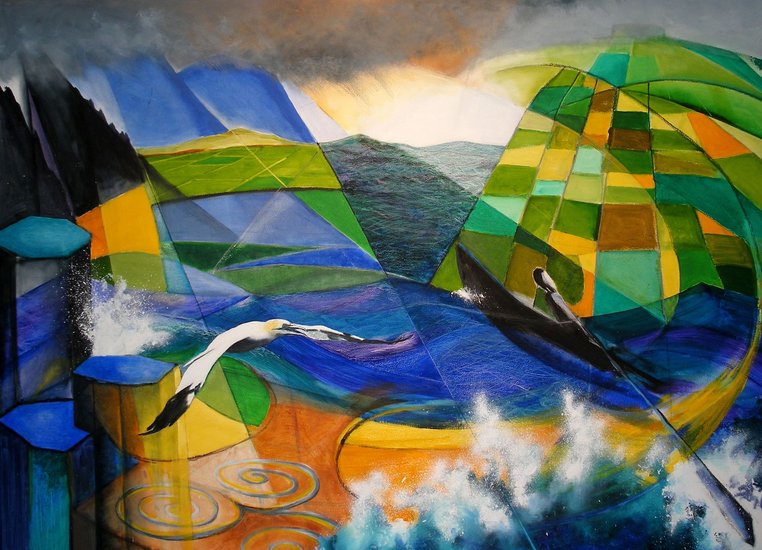 91 x 123 cm, © 2008, not for sale
Two-dimensional | Painting | Oils | on panel
I recall Ireland´s shores from my youth. Ireland´s shore is where I was born and raised. The colours are bright and the fields often startlingly colourful while the sea is an integral part of life and the landscape. A dynamic shore, it can be wild and frightening but sometimes calm and serene.