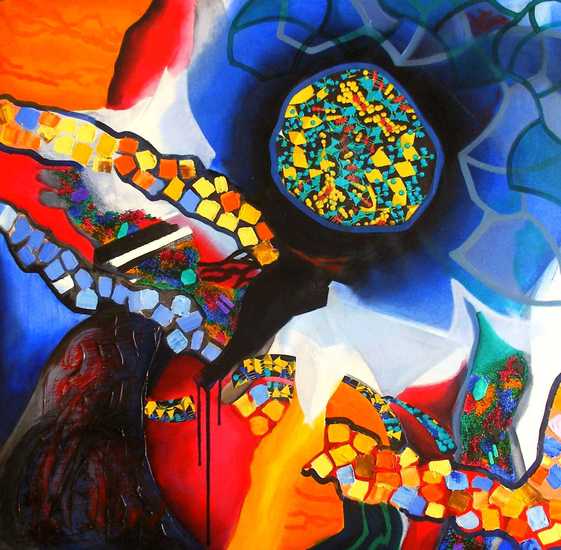 100 x 100 cm, © 2013, price on request
Two-dimensional | Painting | Oils | on canvas
A series of three paintings in which the main inspiration is the earth and its geological activity. The pictures contain elements of a varied nature and at varying scales - from symbols representing rocks and minerals at the molecular level to features suggestive of large-scale tectonic movements and landforms. In some cases we see deep into the materials through several layers, some open, some half obscured. The paintings are intended to be confusing to some degree, especially in interpreting the various levels depicted and this conveys a sense of agitation in keeping with the dynamic and violent nature of the Earth.