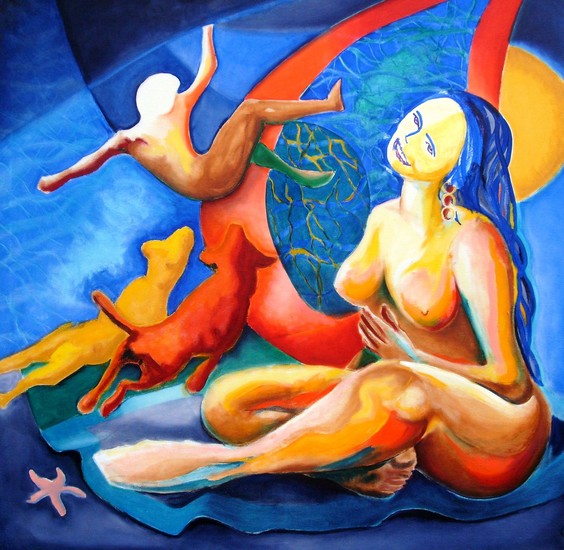 100 x 100 cm, © 2009, price on request
Two-dimensional | Painting | Oils | on canvas
Again the circle joins the characters in a day of fun at the beach. I have used warm colours for the figures, including the dogs while the almost "cut-out" appearance of the characters is meant to suggest their own special place in the day´s activities. The exaggerated angle of the mother figure´s face hopefully increases the sense of fun and happiness.