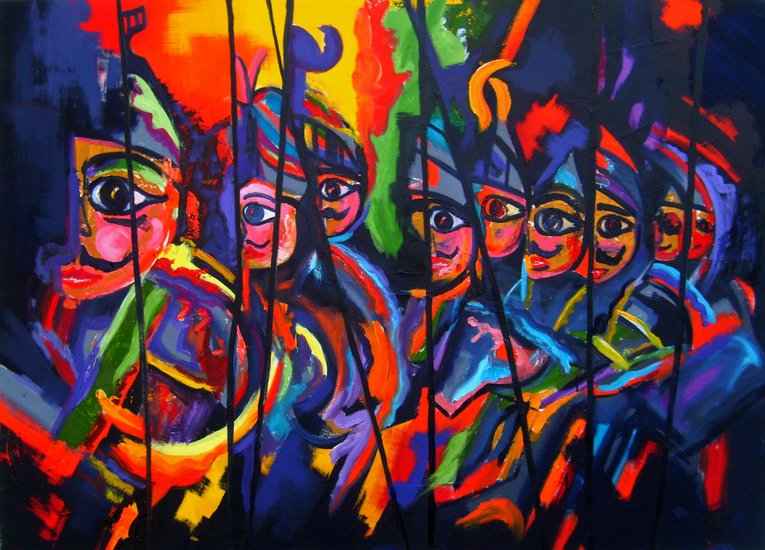 91 x 122 cm, © 2009, price on request
Two-dimensional | Painting | Oils | on panel
The broken up semi-cubist style is ideal for the subject. My impression of the puppet shows was of jarring noise, harsh theatre lighting and coarsely drawn figures and the iron rods controlling the figures constantly moving about in front. The Sicilian puppet shows often depict events from battles between the Normans and Saracens which were an important part of the island´s very rich and varied culture.