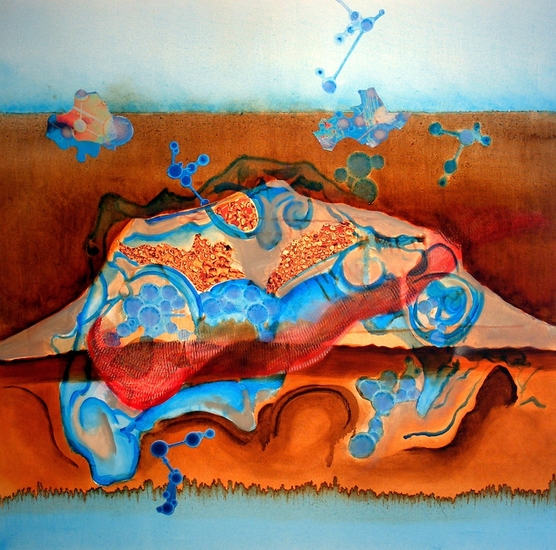 80 x 80 cm, © 2013, price on request
Two-dimensional | Painting | Oils | on canvas
One in a series of paintings inspired by the Icelandic rock formation móberg, which forms in volcanic eruptions under glaciers or in water. This particular painting is inspired by the well known iconic mountain of Herðubreiður which is formed in a sub and supra-glacial eruption. In most of the paintings of this series some collage is used as well as oils. The collage makes use of specially computer produced molecular and crystal models. Thus the paintings vary in scale from mountain size to microscopic, all in the same picture.