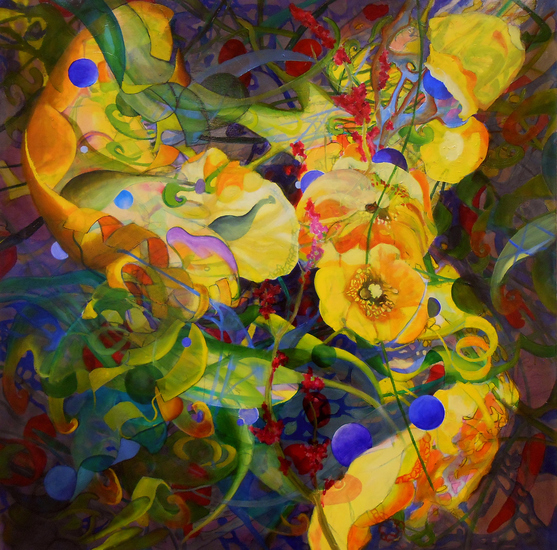 100 x 100 cm, © 2018, price on request
Two-dimensional | Painting | Oils | on canvas
The painting is inspired by the bright and joyful Icelandic buttercup (of which there are several species). It blooms throughout the spring and summer and often occurs in broad sweeping fields. The darker underlying and tangled parts of the picture are inspired by seedboxes, highly magnified individual seeds and even bacterial growths on roots. Thus the result is a semi-abstract painting where our field of vision is broadened and scale is ignored. Interviews and discussion about my floral inspired paintings have appeared in the following publications: International Artist 101 Feb./March 2015, American Art Collector 113, March 2015, International Artist 117 Oct./Nov. 2017, Pratique des Artes, Special huile, Hors-Erie No. 46 2 Mai 2018.